At the Colonnades, we work with our residents to identify their goals and needs, and then match them with the level of care and services that will help them meet these goals. The information describes Tier I Care that is in addition to Basic Care needs. Tier I is available for an additional $350.00 per month.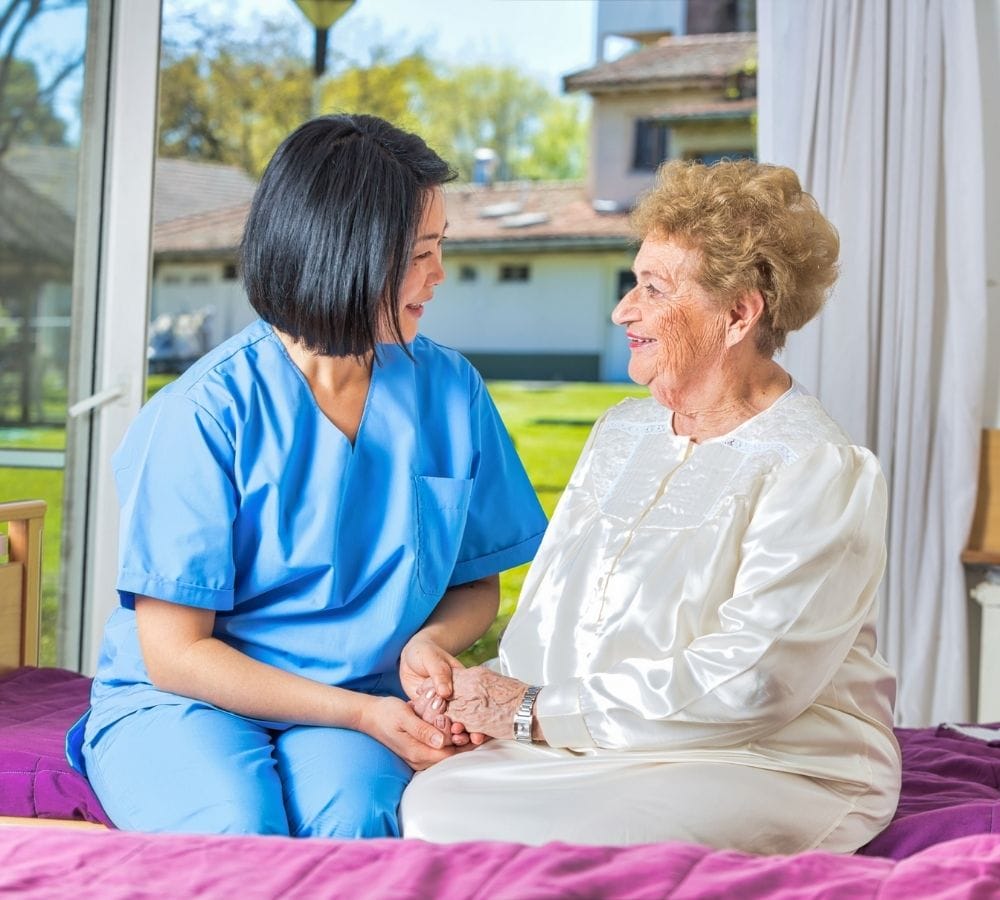 Moderate assistance with all aspects of dressing, such as zipping up zippers, buttoning buttons, tying shoelaces, and providing assistance with prescription compression stockings.
Moderate assistance with washing back, feet, and difficult to reach areas during bathing; soaping the washcloth; extensive cueing to bath; assistance with getting into and out of the shower; and assistance with towel drying.
Daily assistance with brushing hair, brushing teeth, assisting with the application of makeup, and assistance with shaving.
Assistance with transfers to and from the toilet; assistance with a Foley catheter; help to empty urinal; pulling clothes up and/or down; extensive cueing to the toilet; and, for those Residents who are incontinent of bladder and/or bowel, assistance with putting on, taking off, and disposing of incontinent briefs.
Escort Resident to activities and social events.
Cueing to eat and assistance with getting utensils to mouth. Residents who self-manage stomach feeding tubes, occasional limited staff assistance with a stomach feeding tube. Escorting Resident to the dining room for meals more than 3 times a week.
Assistance with standing and walking for Residents who use a walker or wheelchair. Staff assistance with transfers to standing position.
Tier I care includes the services provided under Basic Care but does not include the services provided under Tier II Care.